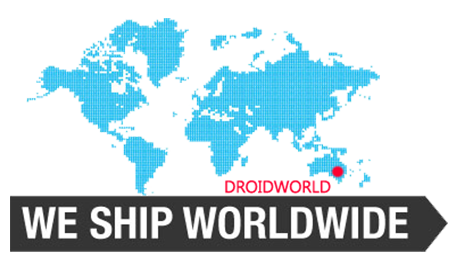 Australian Delivery Partners
DROIDWORLD ensures you always get the best fit for your delivery. We use a dynamic network of delivery providers based around Australia and will automatically match you with the best door-to-door delivery service based on the quality measures in our system. We also offer Express Post Services to Rural areas around Australia.

International Delivery Partners
DROIDWORLD has been exporting to the world since 2014. We offer our International customers the option between Australia Post (Standard Economy Delivery) or EXPRESS POST (DHL, UPS, TNT, FEDEX). Through our partners, we can offer great rates with EXPRESS POST providers to ensure that our International customers receive their devices in 2 – 4 business days! Door-to-door delivery service.