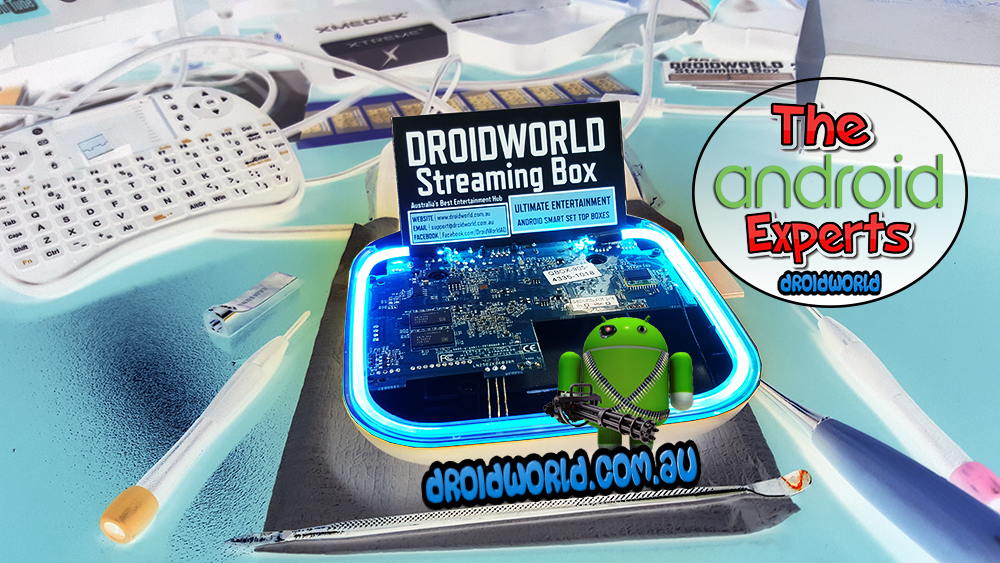 When you buy a product or service from DROIDWORLD – the transaction doesn't end there, the technical support team is here to assist you Mon-Fri, and in some cases, even after-hours.
All TV Boxes are covered by our First Class 'Back to Base Warranty™.
This means that if in the unfortunate case your device is deemed to have a major hardware fault within the complimentary 12 month Warranty period – we simply swap it over for a FREE replacement unit! No lengthy repair waiting periods, no overseas shipping, no repair fees – It's all taken care of by us.
Be Smart, Be Local – Shop DROIDWORLD!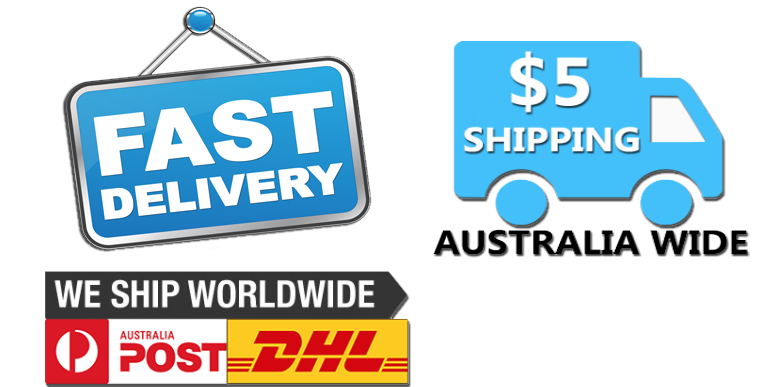 Introducing the DroidWorld Streaming Box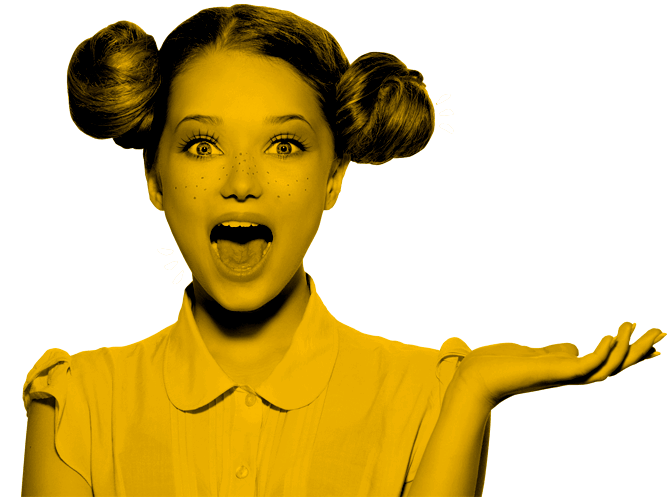 Experience Apps on your TV in FULL HD
With our Android TV Boxes, you have complete access to the Google Play Store! This means you can download and install thousands of applications to enjoy on your TV. Traditional Smart TV's are limited in the content they have to offer. This is based on two reasons. Firstly, they are not designed to be a complete Entertainment System, so they have low-end hardware. This means that they are not capable of running many large apps or games. Secondly, they use Operating systems such as "webOS", "tizen OS", "Google TV" & others. DroidWorld Entertainment Boxes do not use these limited software. Our DroidBOX's feature a complete Android (or Windows) Operating System (the same as your Android Phone or Tablet), giving you a complete feature rich experience, along with firmware & software updates.
Turn your TV into a BEYOND SMART TV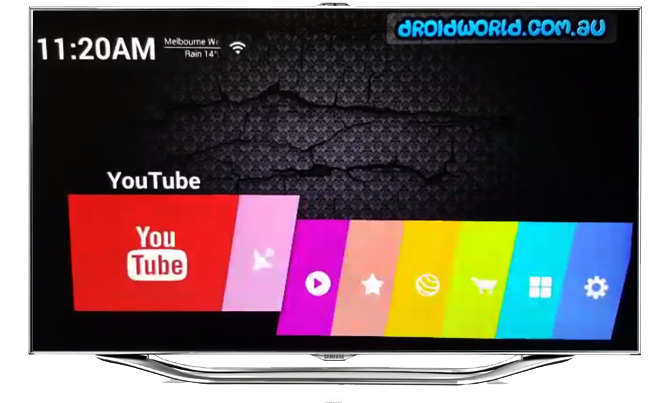 Social Networking on your TV
Revolutionizing the way you interact with your Social Life forever. Sign in to your Facebook, Twitter, Instagram, Email Accounts & other networking apps to receive notifications directly onto your TV! Technology is advancing, and DroidWorld is here to keep you up to date with the latest tech gadgets.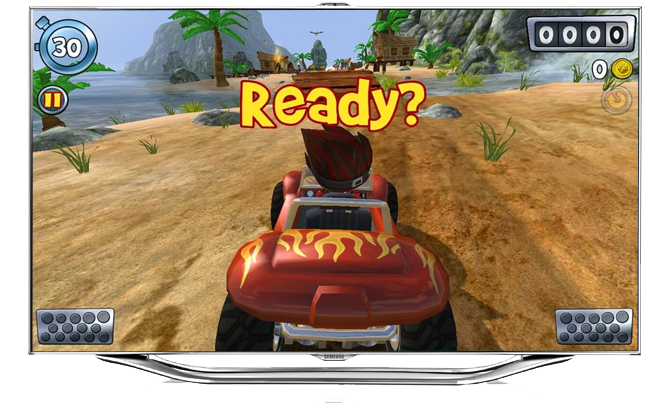 Play Games on the Big Screen!
Ever wondered what it would be like to Play Angry Birds, Car racing, Shooters & other Popular Android Games on your TV? Well, don't. the Future is Now. DroidWorld TV Boxes are fitted with high performing graphic processors. This ensures that you are able to play many of the latest & greatest games on the Big Screen. Also compatible with aftermarket wireless & bluetooth gaming controllers.
Internet and Multimedia
Use the pre-installed Internet Browser or Google Chrome to surf the internet, from your couch! Use YouTube and other Video or Music Streaming apps directly on your TV. DroidWorld Smart TV Boxes are compatible with wireless keyboards, touch pads & air mice. What's an Air Mouse? Wave your hand to move the mouse cursor on the screen! (like a Nintendo Wii Remote) – Pretty amazing stuff!
Your All-in-One Entertainment HUB
The DroidWorld Streaming Box will become your all in one entertainment center. Connect your External HDD/USB/SD CARD directly to the media box & use our File Explorer application to browse your portable device.
Watch your movies, listen to your music, view your photos, all in the one place. Our DroidBOX's will play virtually all types of Audio and Video files, even from Network Storage Media (NAS). Some of the models we stock are even capable of 4K!
DLNA, ScreenCast, Media Share & AirPlay*
All devices support DLNA, Screen-mirroring, Network streaming & Media Sharing. The following models provide native AirPlay/iPhone Mirroring: XMEDEX Xtreme, Xtreme Plus, Xtreme Dongle & the MINIX Neo U1, Neo U9.
This means you can even AirPlay or Mirror your iPhone (iOS), iPad or MacBook (MAC OS) media files directly to your TV. Did somebody say Apple TV replacement? …..
Ready, Set, STREAM!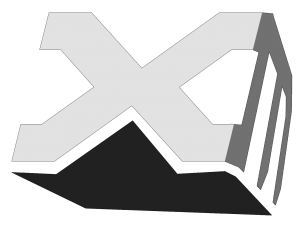 XMedia Center, based on the award winning KODI/XBMC software is a custom Media Center tailored for set top boxes. This custom release ensures smooth FULL HD & 4K Playback (on 4K Compatible devices) within the platform. Watch What YOU want, When YOU want.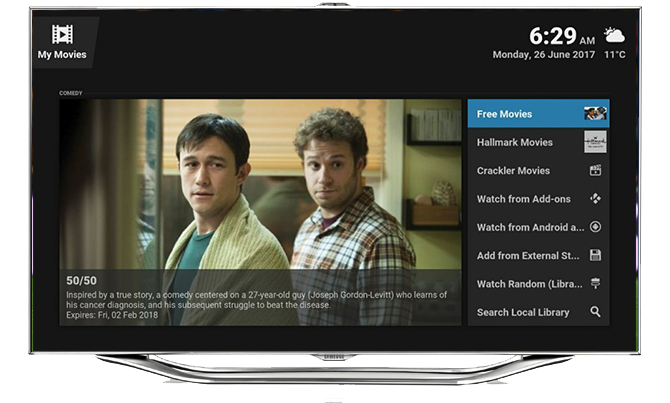 Whether it's Live TV, Movies, Music, Radio, Sports, Documentaries or TV Shows, using third party apps, you can Stream a vast array of FTA content from content providers like Crackler, Hallmark, FilmON, SBS, ABC, PLUS7, TENPlay, YouTube & more. DROIDWORLD customers have the ability to use the 'SuperMax Wizard' Installer. This program can auto install & configure the best Kodi Addons onto your device with a few clicks. (It does NOT install addons like Covenant/Exodus – if you wish to use apps of this nature, you will have to manually add them). For more information about available content, please click here.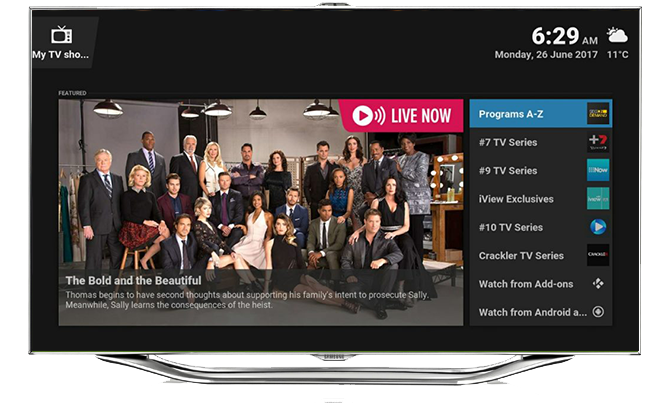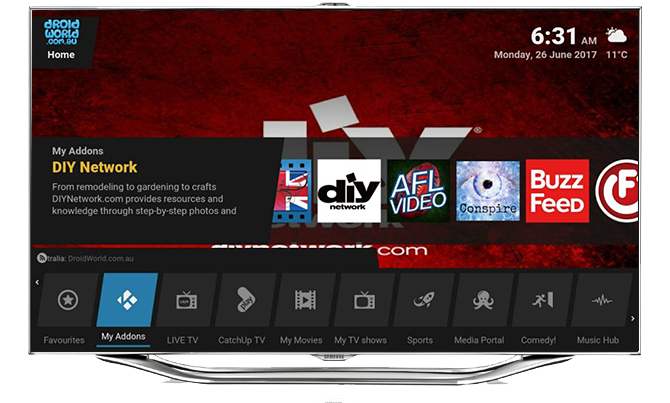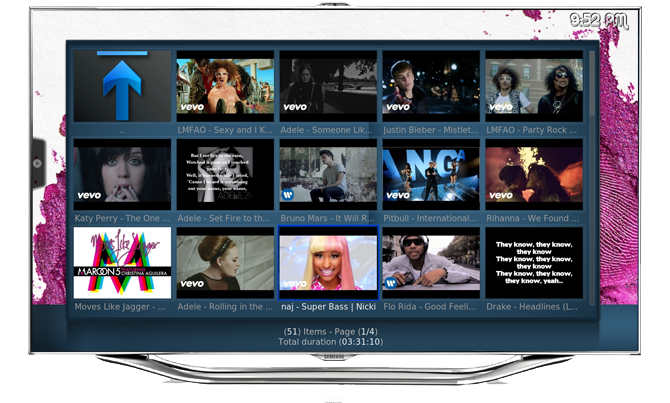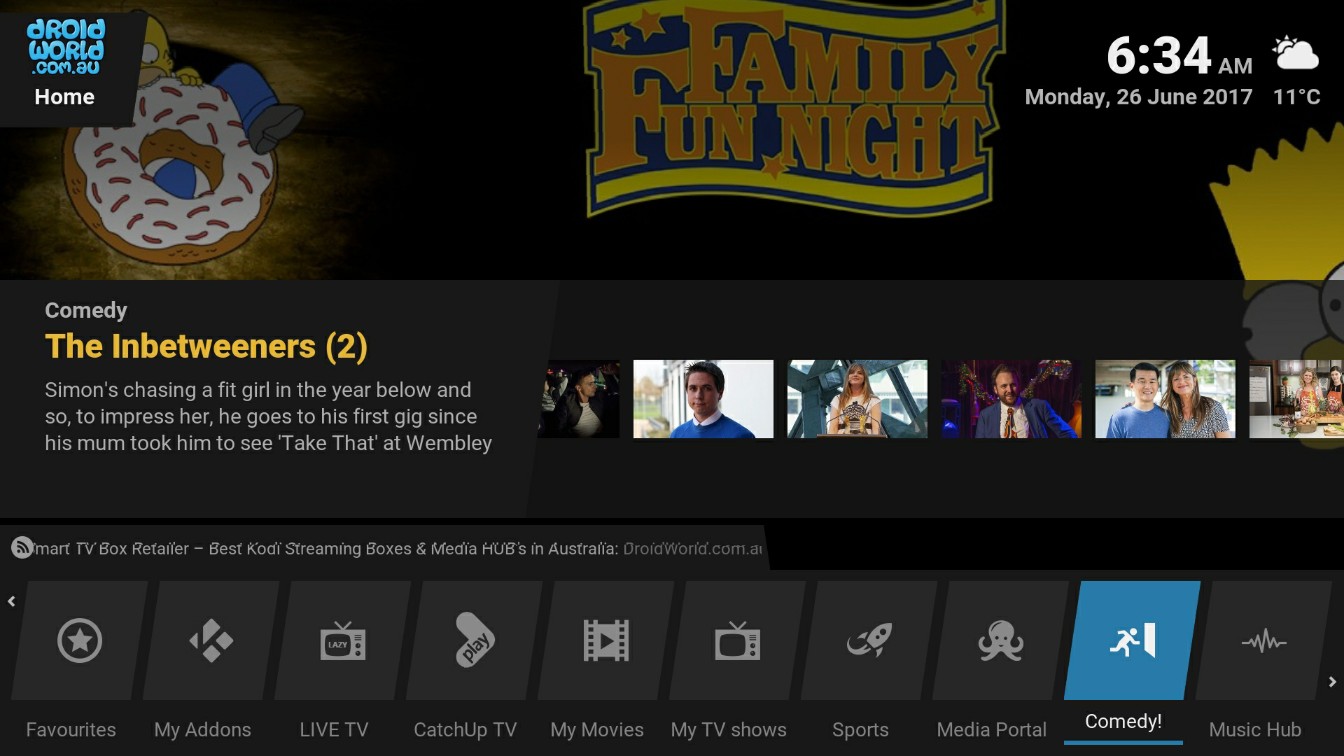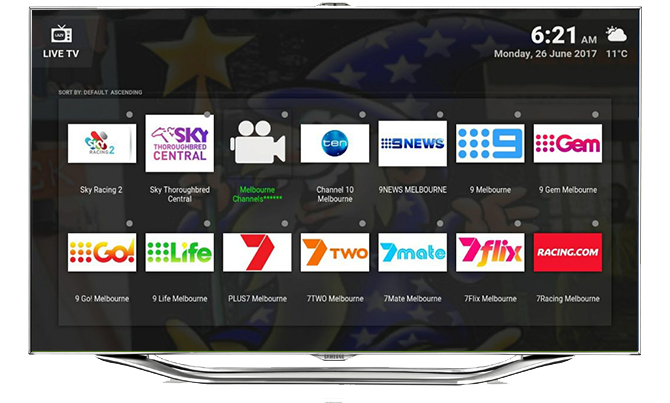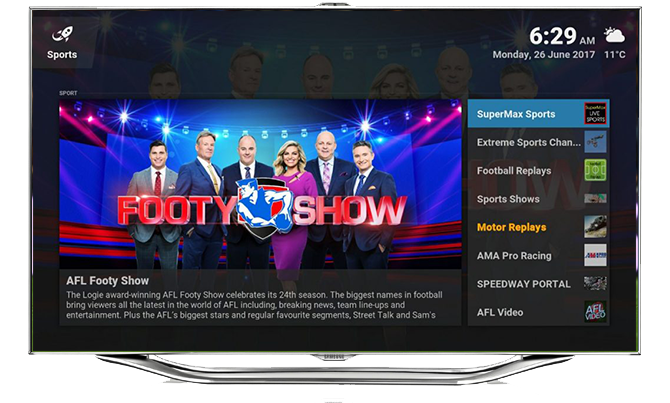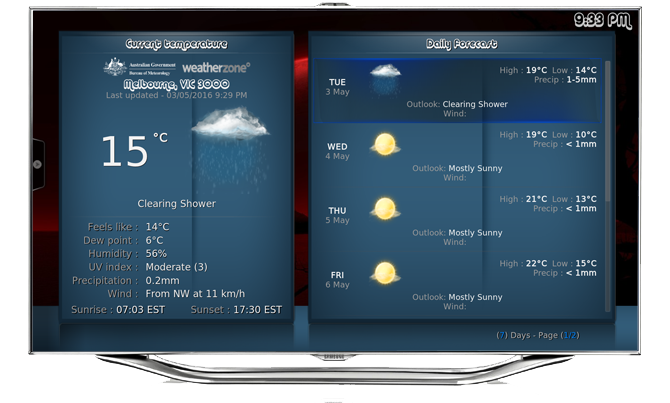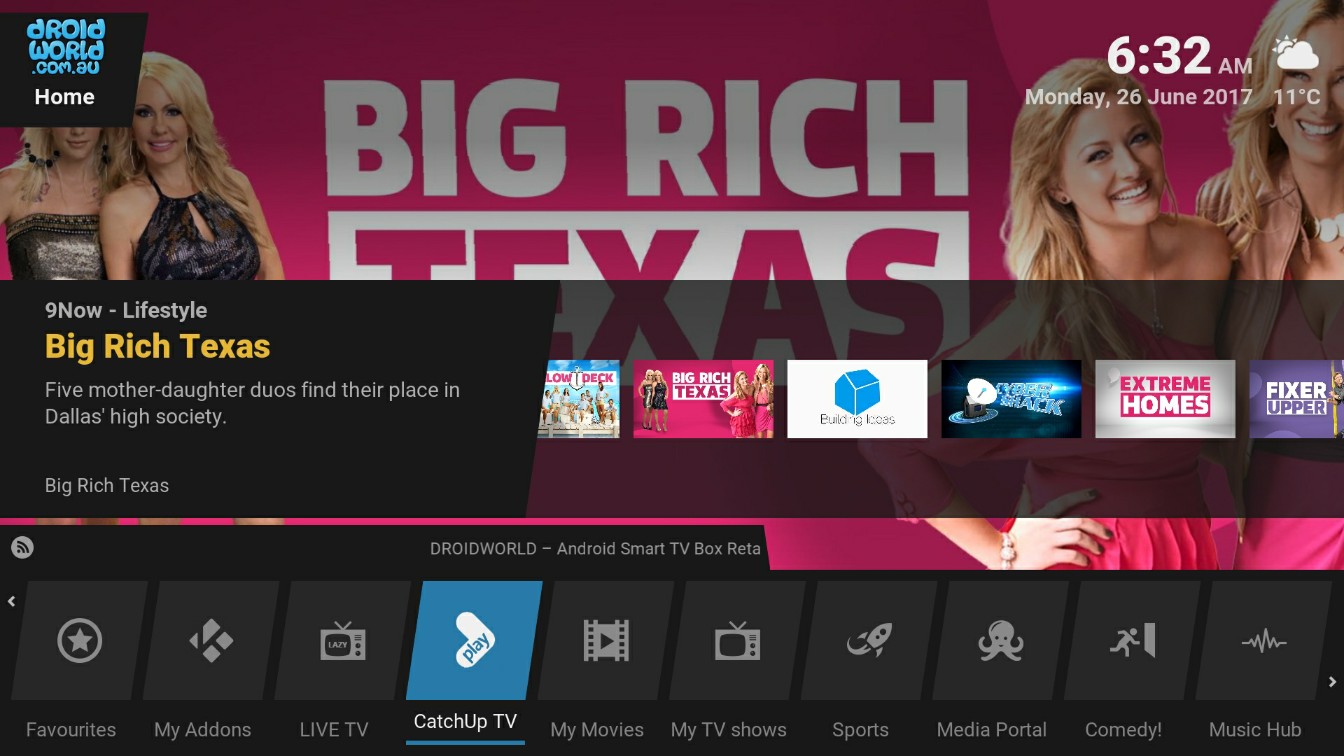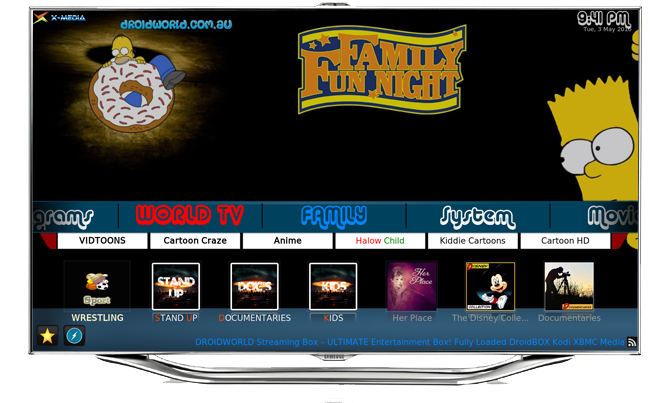 Family Night In
Using third party apps on your DroidWorld Android Smart TV Box, you can enjoy a family night in.
With many kids apps, cartoons, shows, stand-up comedy, documentaries & more to keep both you and the young ones busy.
International Live TV Streaming
With a vast array of third party apps available, there are Live TV Channels available to stream from all around the world. This includes: UK, USA, Australia, New Zealand, Greek, Cyprus, Canadian, Turkish, ITALIAN, Arabic, Indian (Tamil, punjabi, hindi & more), Vietnamese, Pakistani, French, Portuguese, Spanish, Brazilian, Russian, Cambodian/Khmer, German, Macedonian, Serbian, Croatian, Filipino, Malaysia, Thai, Asian Dramas + many more!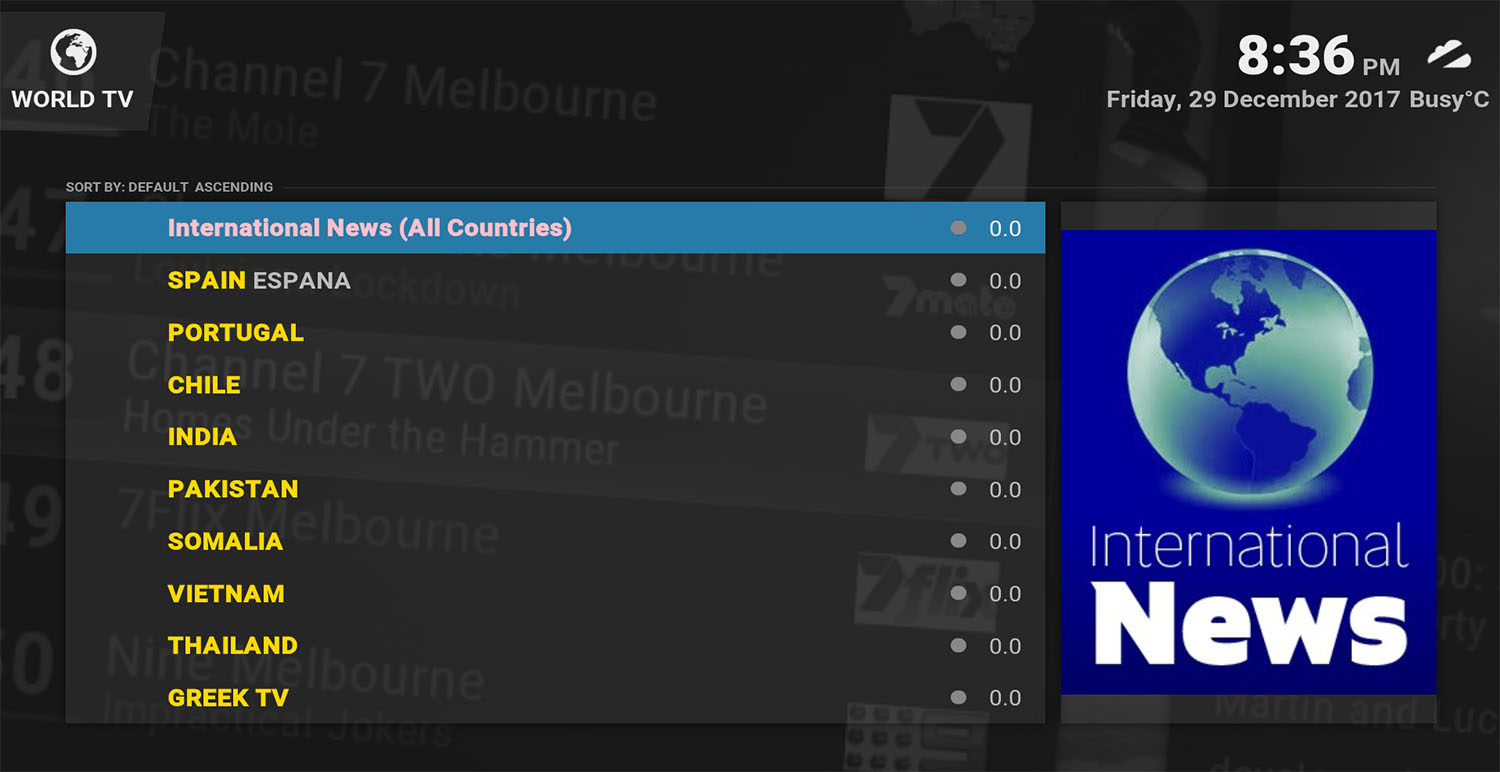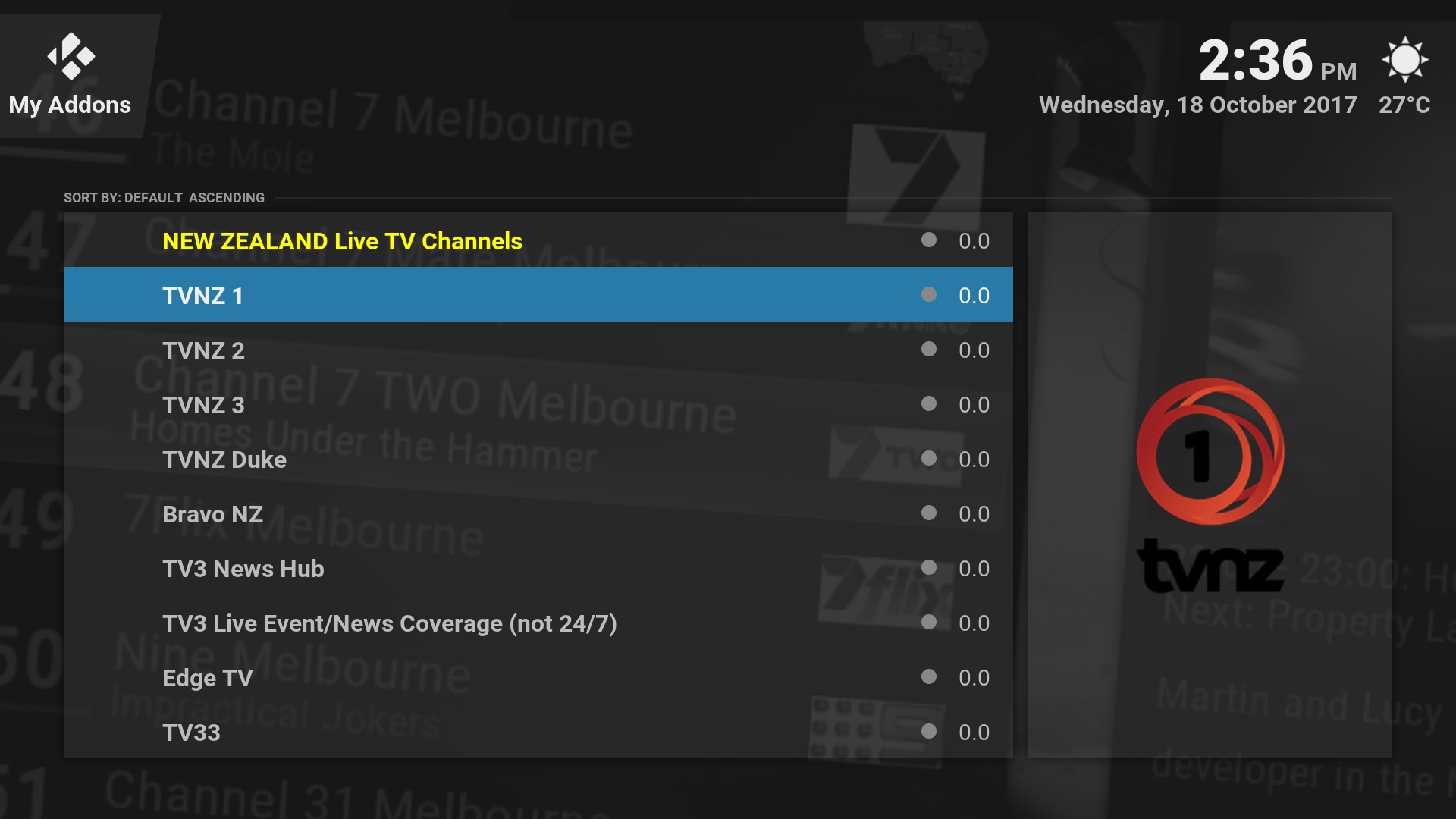 Need another reason to Buy from DroidWorld?
DroidWorld is Australia's leading supplier of Android TV Boxes.
We only sell the BEST KODI Compatible Smart TV Devices.
We have been in operation since 2013, exporting products globally! 
Quality Assurance
30 Day Money-Back Guarantee
12 Months Local Warranty on our entire range of Smart TV Boxes
Support & Services even after the Warranty period!
Excellent track record with thousands of happy customers
Android Experts with Excellent Customer Support
Lifetime of Updates & Online Tech Support
OTA (Over the Air) System updates
Genuine Australian Power Supplies (no shonky adapters)
So what are you waiting for? Spoil yourself today – You DESERVE it!
See what our Customers have to say about us
*The reviews shown below are authentic reviews added by verified customers after their purchase. The reviews below are direct reviews about DROIDWORLD & not the products purchased. To see product reviews left by our customers, please visit the product page, then click on the 'reviews' tab.
*DroidWorld Smart TV Boxes do not come "Pre-Loaded" / "Fully Loaded" with third party addons. Users have the option to download and install third party addon packs via third party installer wizards to customise their devices as pictured above. Legal disclaimer