Configuring the KODI Media Center with third party add-ons can be a tough task for most users.
Fortunately though there are plenty of Kodi Addon Installers available on the market.
We think that the SuperMax Wizard for KODI is the Best Auto-Installer Wizard available, due to its vast amount of features.
The SuperMax Wizard can instantly configure your device with the best Kodi third-party add-ons, features & custom UI.
Over 150+ Add-ons / Apps can be installed and configured onto your device with one click of a button. USA, UK & Australian content to name a few. But that's not all, it can also install International channels & content too! 
Live TV PVR Client + many playlists pre-configured – Just click & play!
+Plugins, repositories, extensions, sources & other important files are automatically installed onto your device!
This maximizes your viewing experience & the content which is available to you.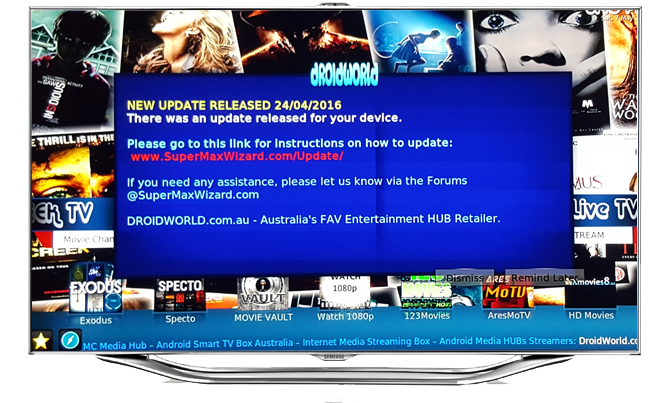 The SuperMax Wizard will always push new updates to your device! 
Whenever there is a new software update available, you will receive a pop up notification on your screen, advising you to install the latest update. The guys at SuperMax have gone above and beyond, and we don't think you will find a better KODI Media Experience anywhere else.
Scared to mess up your installation? Well don't be.

 
The SuperMax Wizard for KODI has you covered. You can always restore your system back to default, and switch between different addon packs.
This custom release will ensure smooth 1080P & 4K (on 4K compatible devices) with all of the devices we stock.
Utilizing both hardware & software acceleration options. The SuperMax Wizard will pre-configure the best settings for your specific device, so you don't need to worry about playing around with the program settings.
An important thing to note is not only does the SuperMax Wizard Fully Load your device, it also configures your device, installs repositories & extensions + enables OTA automatic updates directly to your DroidBox!
There are also additional "Country Layout Packs" available, which will bring that countries specific content directly to the homescreen.
This is especi
ally good for the oldies who need a simple solution to access their foreign content with ease.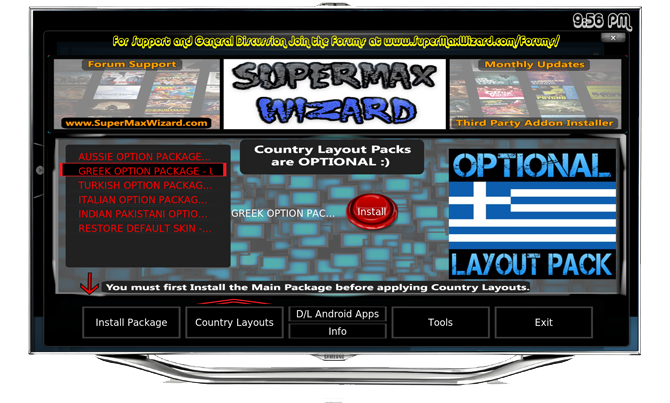 *Customers have the option of downloading and installing any third party apps, wizard, or Kodi Addon installers at their discretion. Our devices do not come 'pre-loaded' or 'fully loaded' with any third party apps by default.