Australian Power Supply for Android TV Box (Type 2)
AUD
ANDROID TV BOX REPLACEMENT UNIVERSAL POWER SUPPLY (AU PLUG TYPE 2)
Description
PLEASE CHECK THE PHOTO CAREFULLY – There are 2 types of power plug connections, we stock both!
***PLEASE leave a note on the checkout with which model box you are buying this power supply for. Sometimes there are small differences and we will ensure that we send the best one suited for YOUR android box***
This generic, universal power supply is compatible with all Android TV Boxes such as the CS968, WINTEL W8, TV01, CR11, M5, T8, T8V, M9 etc 
which use this type of connection end (usually YELLOW tip, but not always – it is usually a thinner tip than those of our other boxes):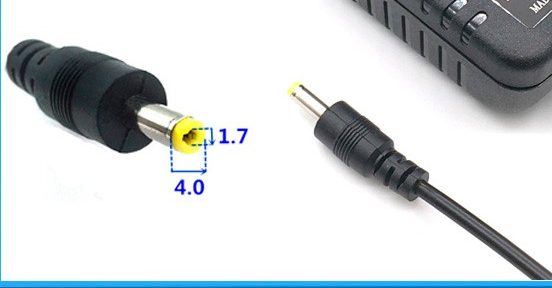 Please double check your power supply connection end to see if it looks like the one above. 
This power supply is rated 5V2A (5 VOLTS 2 AMPS) – and will be fully compatible with your Android TV Box – (5 volts is the important factor). 
Please note:

All of the Android TV Boxes that we stock @DROIDWORLD are 5 VOLTS

– however, if you are purchasing this replacement universal power supply for an Android TV Box purchased from elsewhere, please note: some Android TV Boxes (none of the ones we stock) are rated 12VOLTS rather than 5VOLTS – this would not be compatible with your box. Please check the label/sticker on your old power supply to see whether it says 5V or 12V (5V is the most common).
***PLEASE leave a note on the checkout with which model box you are buying this power supply for. Sometimes there are small differences and we will ensure that we send the best one suited for YOUR android box***
*Power supply may slightly differ from the photos as we stock various models that can come in slightly different shapes (physical differences only)